Vertex BD generates panel fabrication drawings and material reports in seconds
Vertex BD is a BIM (Building Information Modeling) software for cold-formed steel / light gauge steel construction. Vertex BD is primarily used as panel prefab software by component manufacturers and panelizers. It is a rule based framing software which automates the process of generating wall and floor panel fabrication drawings, structural layouts, cut lists, and other material reports. By automating these processes, manufacturers are saving an enormous amount of time in drafting, material reporting, data entry, manufacturing, and correcting all the errors typically made along the way.
Software that does the work for you
Creating hundreds of shop drawings with traditional CAD software, it could take up to 60 minutes of drafting time per drawing. Vertex BD generates shop drawings automatically in seconds based on defined framing rules. For example, if your project consists of 100 wall panel drawings, you can save up to 100 hours of drafting time per project by using Vertex BD.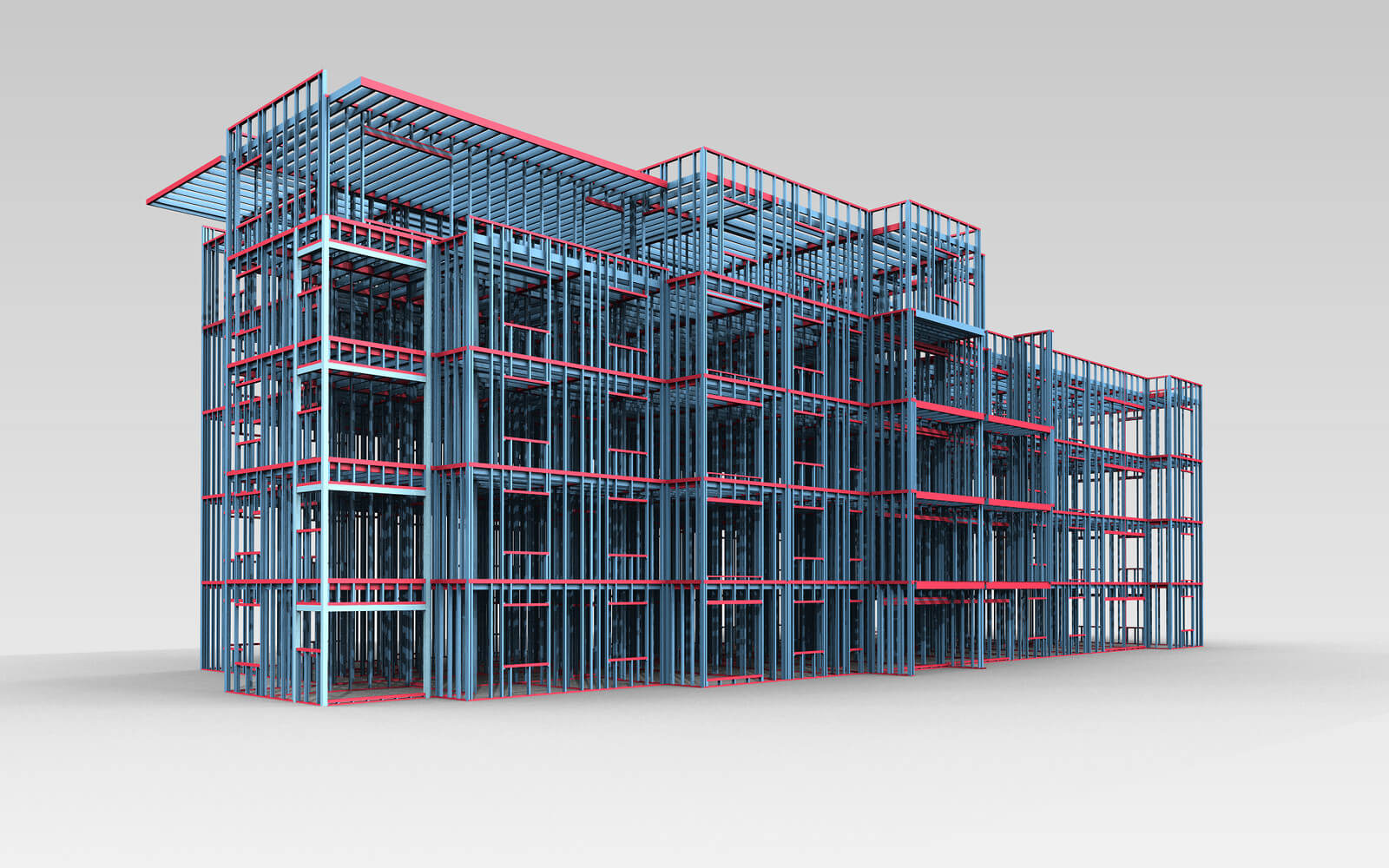 Panel detailing faster than ever
Vertex BD contains the functionality necessary for creating structural layouts and fabrication drawings. This includes all the features for creating walls, doors, windows, roof, ceilings, and floors in 2D layouts and 3D models, as well as, the framing layout features for walls, floors, ceilings, and roofs. It also includes roof and floor truss layout tools for generating the 2D layouts and truss shape drawings.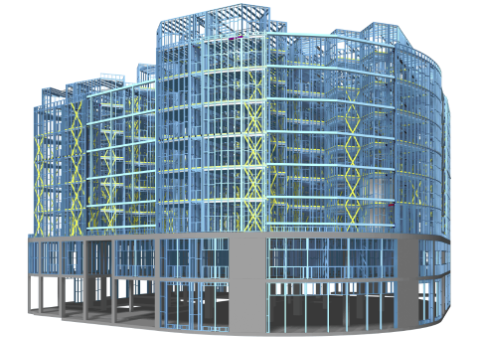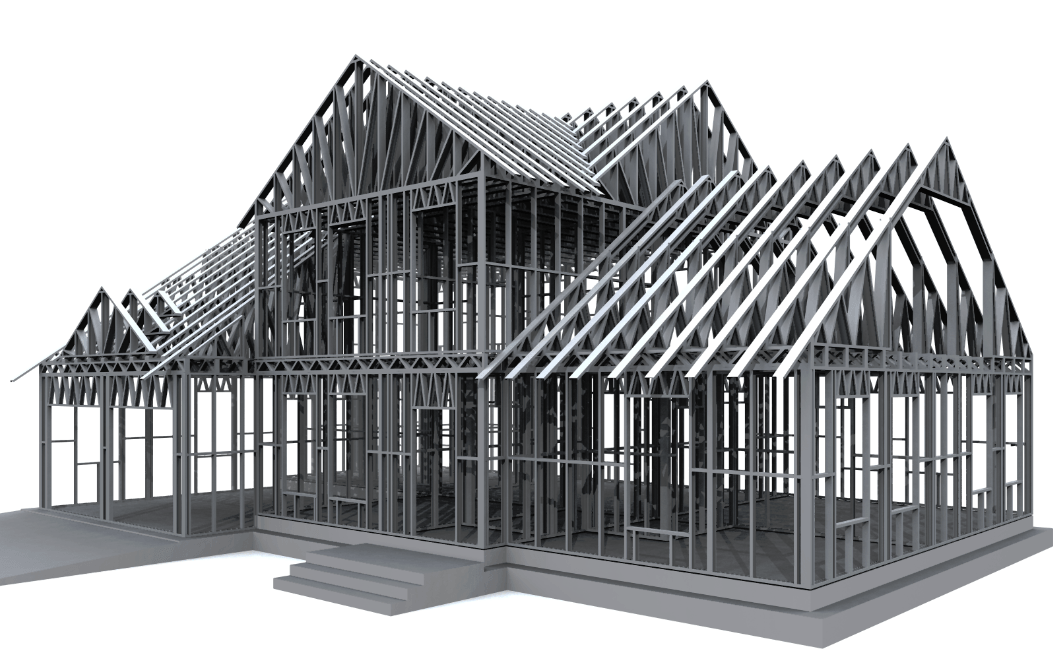 BIM Collaboration with Revit®
With the IFC file conversion tool, architectural 3D-models can be imported into Vertex BD from almost any architectural software. The IFC conversion tool streamlines the overall architectural to framing process by converting IFC 3D model geometry into native Vertex BD 3D objects, and skips the trace-over and re-modeling phases in the process.
Revit is a registered trademark or trademark of Autodesk, Inc., in the USA and other countries. Industry Foundation Classes (IFC) are the open and neutral data format for openBIM.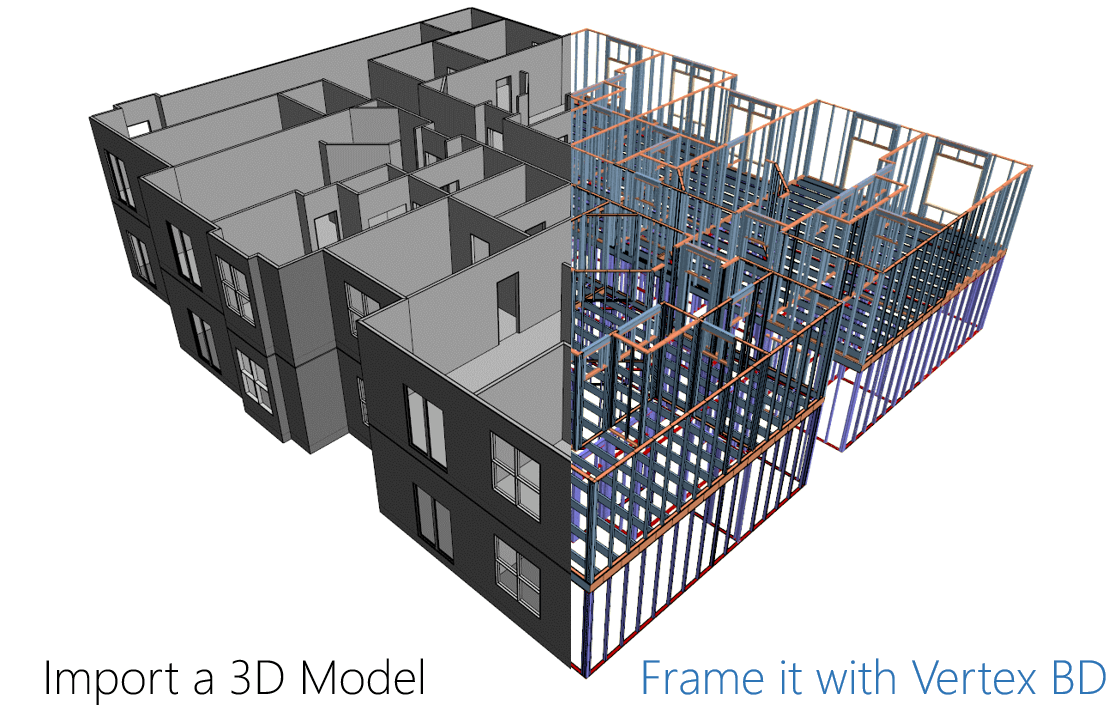 Eliminate production errors
Vertex BD is the most customizable framing software available; it is delivered with standard material libraries, framing details and rules, all of which may be modified. It is not restricted to specific material manufacturers, and is an open system that can utilize any manufacturers products. Custom and proprietary material shapes may also be added into the system. With the Vertex BD Panel Manufacturing package, manufacturers can also export data directly to manufacturing equipment to save time and minimize errors in production.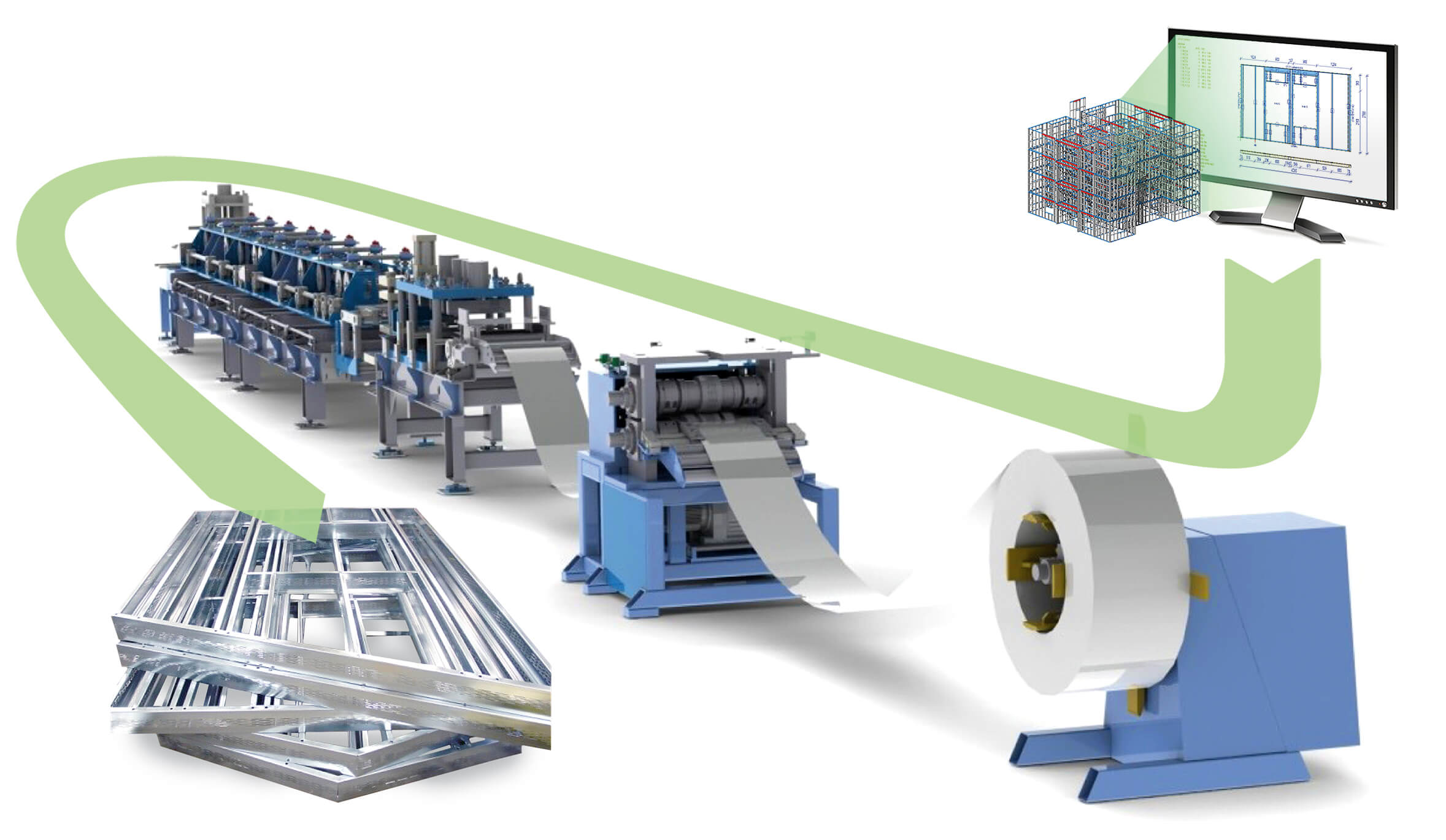 Vertex BD can export framing part information to the following roll formers:
Dahezb | FrameMac | Jobsite | Knudson
We also have links to the following controllers:
"With design automation in Vertex BD, engineers complete designs 2-3 times faster,
with more accuracy and double the amount of information for clients."
-Karl Scherzer, Principal, Excel Engineering.
"The speed and accuracy of the panel shop drawings allows us to meet
tight construction schedules and to minimize and eliminate any costly erection errors"
-Dean Foley, Drawing Office Manager, South Shore Iron Works Inc.
"The information we get from Vertex is clear, concise and understandable.
99,9% of what we put out fits without any onsite modification. Brilliant!"
-Dan Miller, Senior CAD Designer, Panel Systems Inc.

Join thousands of residential and commercial builders.
Subscribe to our mailing list and try Vertex BD for free.