Automatic House Options Manager
The Automatic House Options Manager automatically generates lot specific drawing sets. Designers can model all the available house options along side the base model, then automatically "assemble" any one of countless configurations in a matter of seconds. The resulting model is complete with merged components, and is ready for further customization.
This advanced system enables options to be create for different elevations, roof configurations, room heights, wall layouts, trim sets, and more.
Master Drawing Set Manager
Some regions require master drawing sets that show all available house options for each house model to be submitted for approval. These master sets can be extremely time consuming to create. The Master Drawing Set Manager provides the tools needed to help automate this process. It allows designers to automatically generate all of the needed elevations, sections, and layout views for each option configuration - which could easily be in the hundreds of views. And, as the design changes during the lifecycle of the house model, all views in the master set are easily updated, saving even more drafting time in the future.
The Master Drawing Set Manager also includes an automated tool for calculating differential material reports needed to compare the cost of all available option configuration.
Rendering
The Rendering module provides tools needed to create rendered marketing images right from the same model already created in Vertex BD. Features include controls for surface textures, ambient and directional lighting, shadow quality and sharpness, and adding background and foreground images.
Manufacturing Interface / NC Link
Utilizing an NC Link add-on module, manufacturers can also export data directly to manufacturing equipment to save time and minimize errors in production.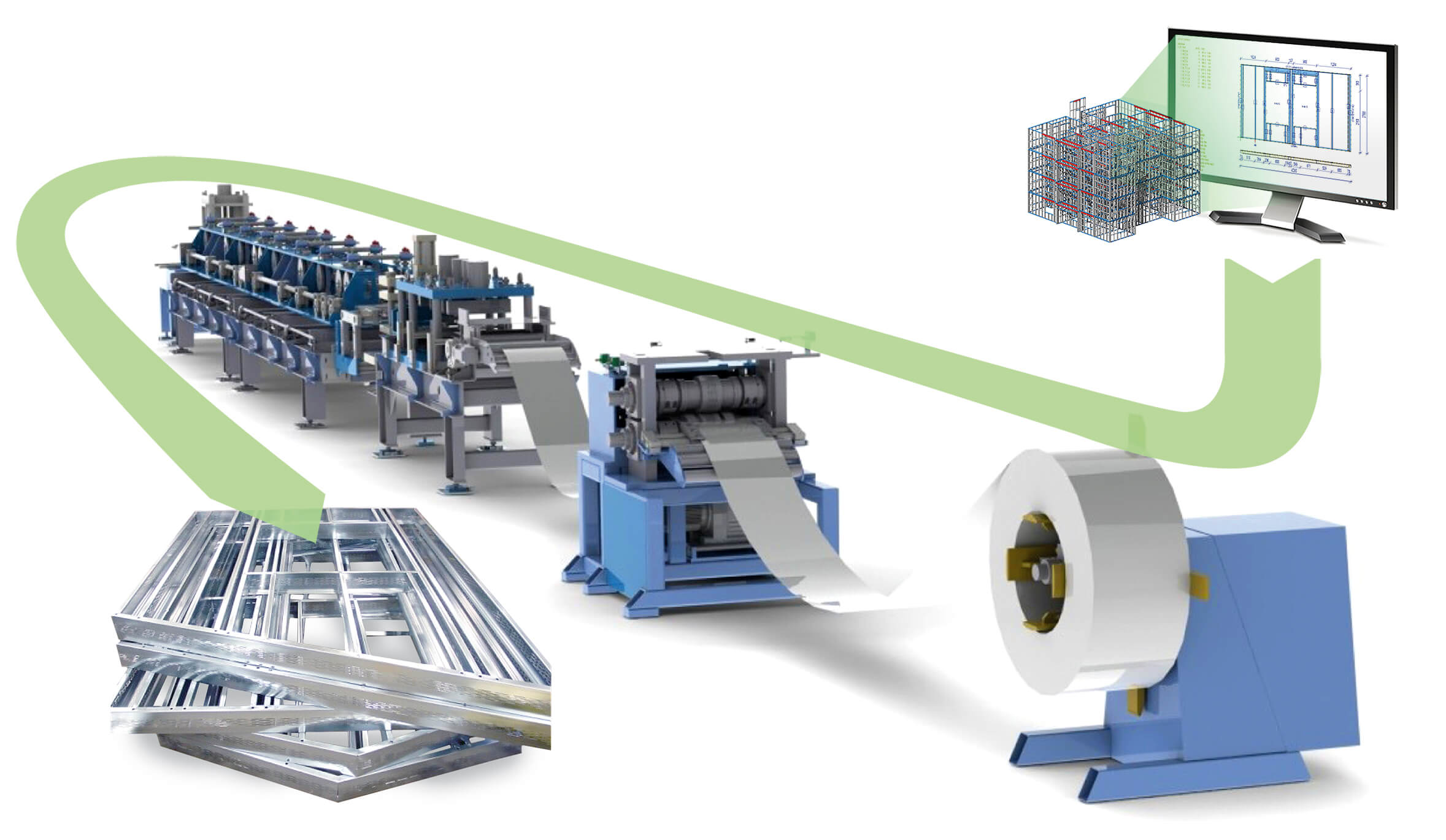 The following systems are available for wood and steel framed manufacturing:
Knudson | Jobsite | Howick | Beck Automation | AMS Eclipse | Rosette Systems | Studmeister | Koskovich | Virtek | Weinmann | Optimaster | Hundegger | MangoTech